LIVE In-Person On-Site Beginner Pizza Class at Surfas in Los Angeles
Live ZOOM
Class Schedule

LIVE In-Person On-Site Beginner Pizza Class at Surfas in Los Angeles
July 23 @ 6:00 pm

-

9:00 pm

PDT

Price: $150.00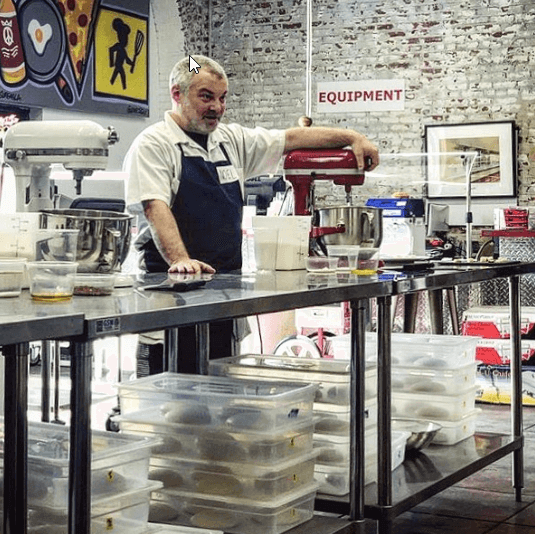 Join us on Friday, July 23 at 6:00pm PDT, as we kick off a new generation of Live On-Site Beginner Deep-Dive pizza classes at the Surfas Culinary District Test Kitchen in Los Angeles.
Get ready to learn about mixing pizza and bread dough by hand. We'll cover the basics of flour types, ingredients, gluten development, fermentation, stretching and folding, dividing, pre-shaping, shaping, balling…and finally stretching, topping, baking and so much more.
Please show up ready to get your hands dirty and make pizza. Dress comfortably and wear clothes that you don't mind getting messy in. That's right! You'll be making dough and then making pizza. And since we'll be eating the pizza we make in class, don't eat a big lunch!
Here is a link to some photos of pizza that we have created with our online pizza students over the past few years in case you need any convincing. And here is another link from LA Magazine about Noel and what he does. And, if that doesn't help, here is a link to our website FAQs.
As a precaution, we shall require that masks be worn by students and instructors at all times except when actively eating or drinking.