At Slow Rise Pizza Our Secret Ingredient
Is Time.
Whether you're trying to master a specific style of pizza or bread, trying to generally improve your baking, or you're just starting out, Noel Brohner and his team can help.
Come spend some time with him and he'll teach you the same recipes and techniques that he's shown to the best chefs, restaurateurs and entrepreneurs in the world.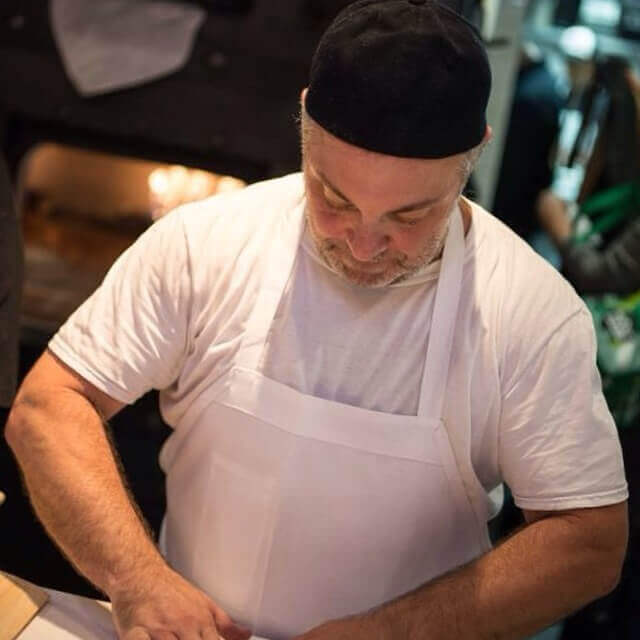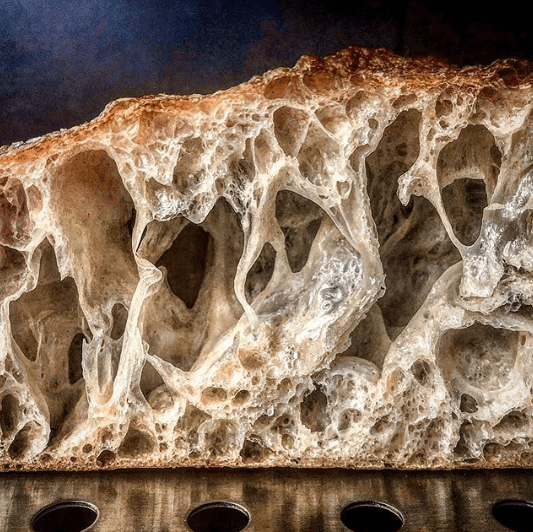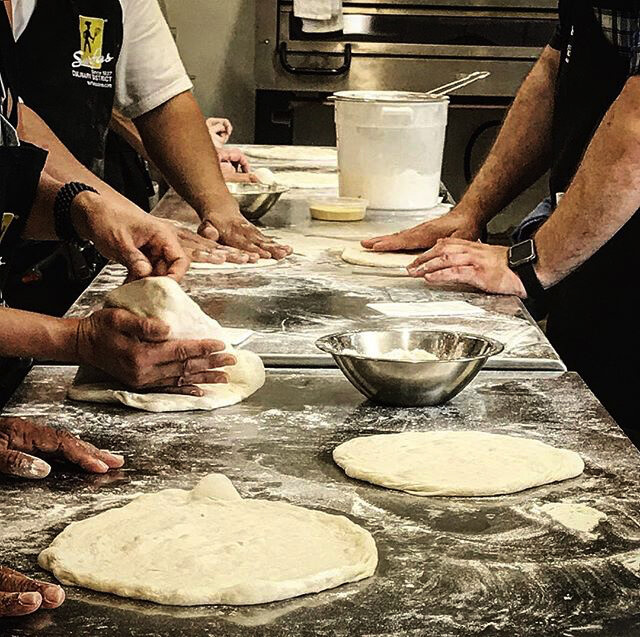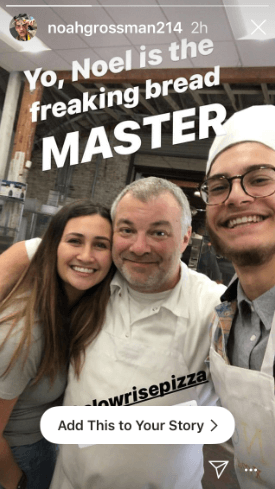 Noel Brohner's life revolves around pizza. Not eating pizza – perfecting it.
Every day he's experimenting with different ingredients and bakes, all the while texting with big time chefs begging him to help them to salvage last night's batch of dough on the fly.
And then there's the onslaught of DMs from aspiring pizza makers who want tips – like specifically how in the hell did he create that crazy texture in the #crumbshot that went viral. But it doesn't stop there; Noel literally dreams about pizza. The recipes, the ratios, the textures. There's even the occasional nightmare about the perfect dough ball that got away. The stress is all worth it, though, especially when an idea ferments overnight, and Noel wakes up with a pizza epiphany.
The craziest thing about Noel's life is that he once had a completely different one. He was a dedicated jazz and blues musician who eventually opened a big LA restaurant and nightclub where he learned the high and low notes of running a business. But everything changed when Noel helped a friend with the seemingly simple task of making a pie. He loved the process, but the pizza came out average. Noel isn't okay with average, so he picked up a book on baking…then read twelve more. When that wasn't enough, he took a big leap and went to a heralded baking school in New York.
After making his rounds in local kitchens and on the celebrity catering circuit, Noel began to see that making pizza wasn't actually that different from his old life as a musician. The notes and chord structures in his head had been replaced by numbers and formulas in his recipes. His nimble musicians' hands were just making different kind of music when they kneaded dough, and keeping time was just as important as ever. Noel finally realized he was made for this and began consulting.
Very quickly, the opportunity of a lifetime appeared, and Noel was brought in the week before the opening of a brand new restaurant called Bestia, now a true Los Angeles institution. Noel saved a beloved sourdough starter from death's door, undertook the morning mix of the pizza dough, and began hand-mixing Chef Ori's prized bread every afternoon. Taking what he learned, Noel went on to help Evan Funke at Felix and Tom McNaughton at Flour + Water Pizzeria get their pies in order, then went on to consult with some of the best chefs and restaurateurs in the world. His work has taken him from California to Chicago to the East Coast, up to Toronto, down to Miami and even to far-flung locales like Kuwait. What started as a personal obsession became a thriving career…all because a friend needed help making a pizza.

Noel loves on-site restaurant consulting, but he really loves helping young chefs and pizza makers to learn about artisan bread and pizza and sharpen their craft. He has a long and distinguished roster of professionals who come to Los Angeles to study specific aspects of bread and pizza making with him. Most recently, Noel has taken his services online, and has begun offering his expertise utilizing the Zoom video conferencing platform to provide virtual consulting, classes, team-building workshops and virtual pizza parties.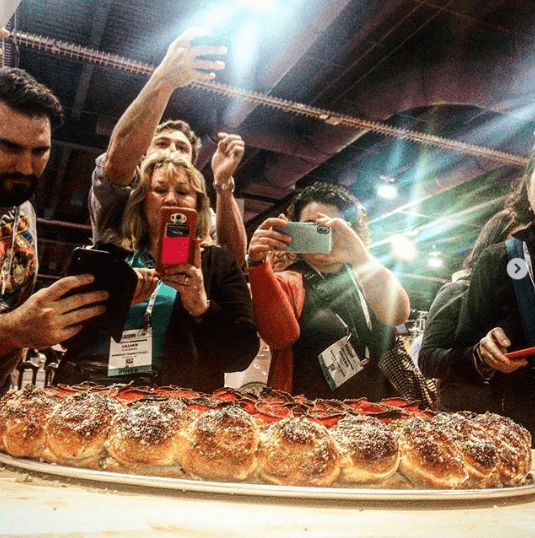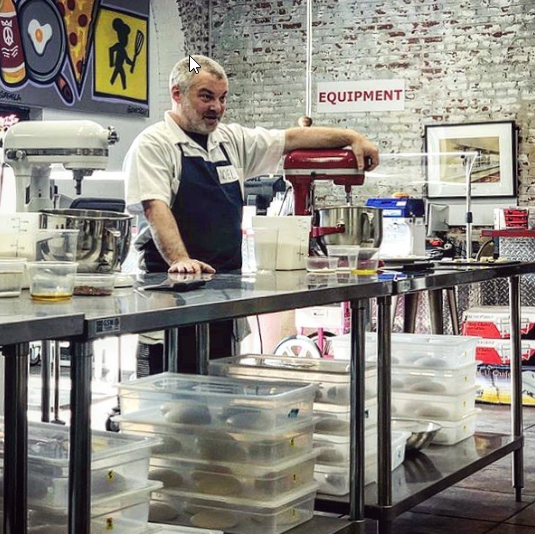 We offer a full line of consulting, teaching, catering and  team-building services.
From just a few hours or days to a week or a few months, Noel can accommodate any project and offers a sliding scale for his time. Please email him to discuss your project and inquire about current consulting rates and availability.  Noel is currently only doing VIRTUAL CONSULTING until further notice…
Our Zoom online classes are up and running but our on-site classes are ON HOLD until further notice . You can find Noel teaching online using Zoom technology for both group and private classes.   Check out both the ZOOM ONLINE CALENDAR & REGISTRATION links below (live) and the Airbnb Online Experience links (coming very soon)…
On-site pizza parties are currently on hold as well but Noel continues to offer classes online to companies looking to host team-builing events and individuals looking to host fun online events for friends and family.
Live the Airbnb Experience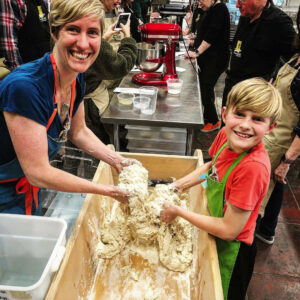 SUPER HANDS-ON TWO-PART CLASS, 1.5 HOURS EACH:
Beginner Pizza Class Day 1:  Hand Mixing, Bulk Fermenting, Stretch & Folds, Dividing, Pre-Shaping & Shaping
Beginner Pizza Class Day 2: Stretching Techniques, Topping Preparation & Baking
We recommend this class for all levels, not just beginners. It will set you up to progress to Intermediate and Advanced if you choose. All you need is a bowl, some flour, some filtered water ad a pinch or two of yeast.  But we warn you: you'll have to roll up your sleeves and get down and dirty with us for this class.
DEEP-DIVE THREE HOUR SEMINAR: Our Intermediate classes are like most people's Advanced classes. But don't worry, we take our time and walk you through lots of topics we only have to time to touch upon in our Beginner classes: flour types, ingredient purposes,  desired dough temperatures, friction factor, mixing styles, bulk fermentation strategies, stretch and fold techniques, etc.  For this class, we require a scale and a thermometer; we suggest a stand mixer but you can definitely do it by hand. 
DEEP-DIVE THREE HOUR SEMINAR: Our Advanced classes bring people from all over the world, from chefs and aspiring restaurateurs to seasoned home bakers. We'll dive deep into lots of compelling topics including pre-ferments like levain, poolish and pate fermente.
We'll prepare you to make high hydration doughs and teach you the same strategies we teach professional chefs including hyper-mixing and extreme temperature control. And if you've dreamed of going long on fermentation but don't know how to maintain control after a few days, this is definitely the class for you.  For this class, we highly suggest a stand mixer but you can surely do it by hand.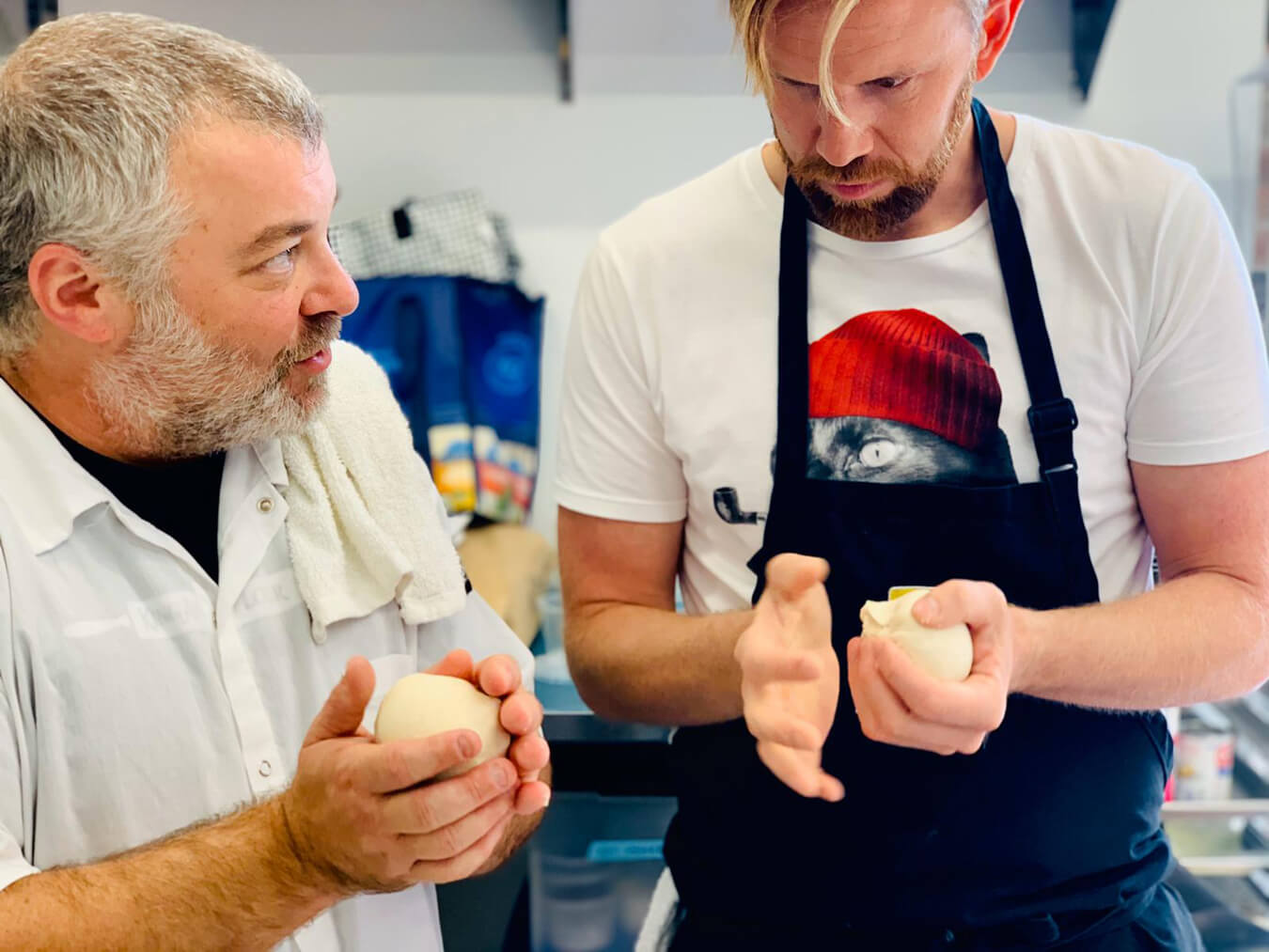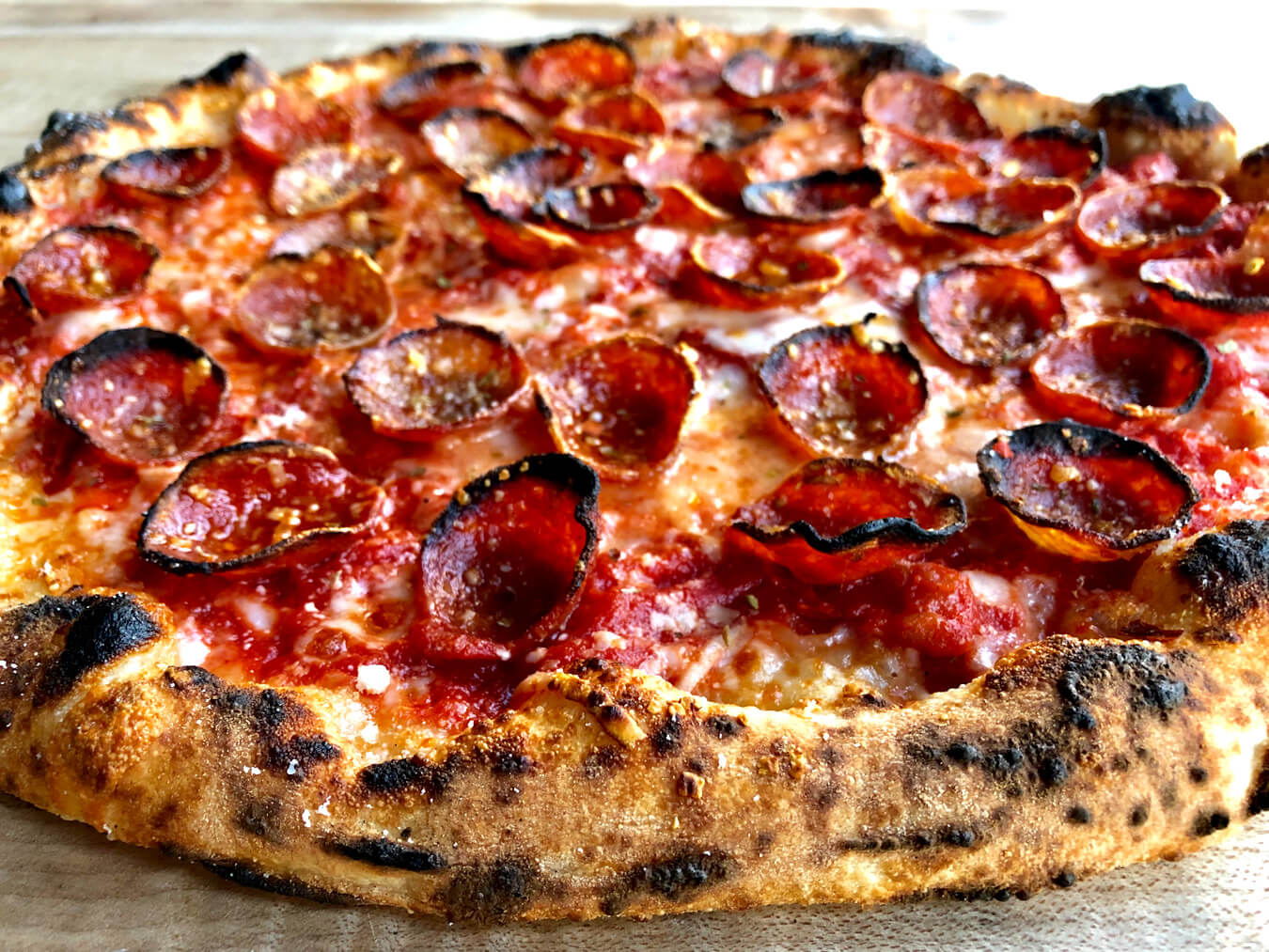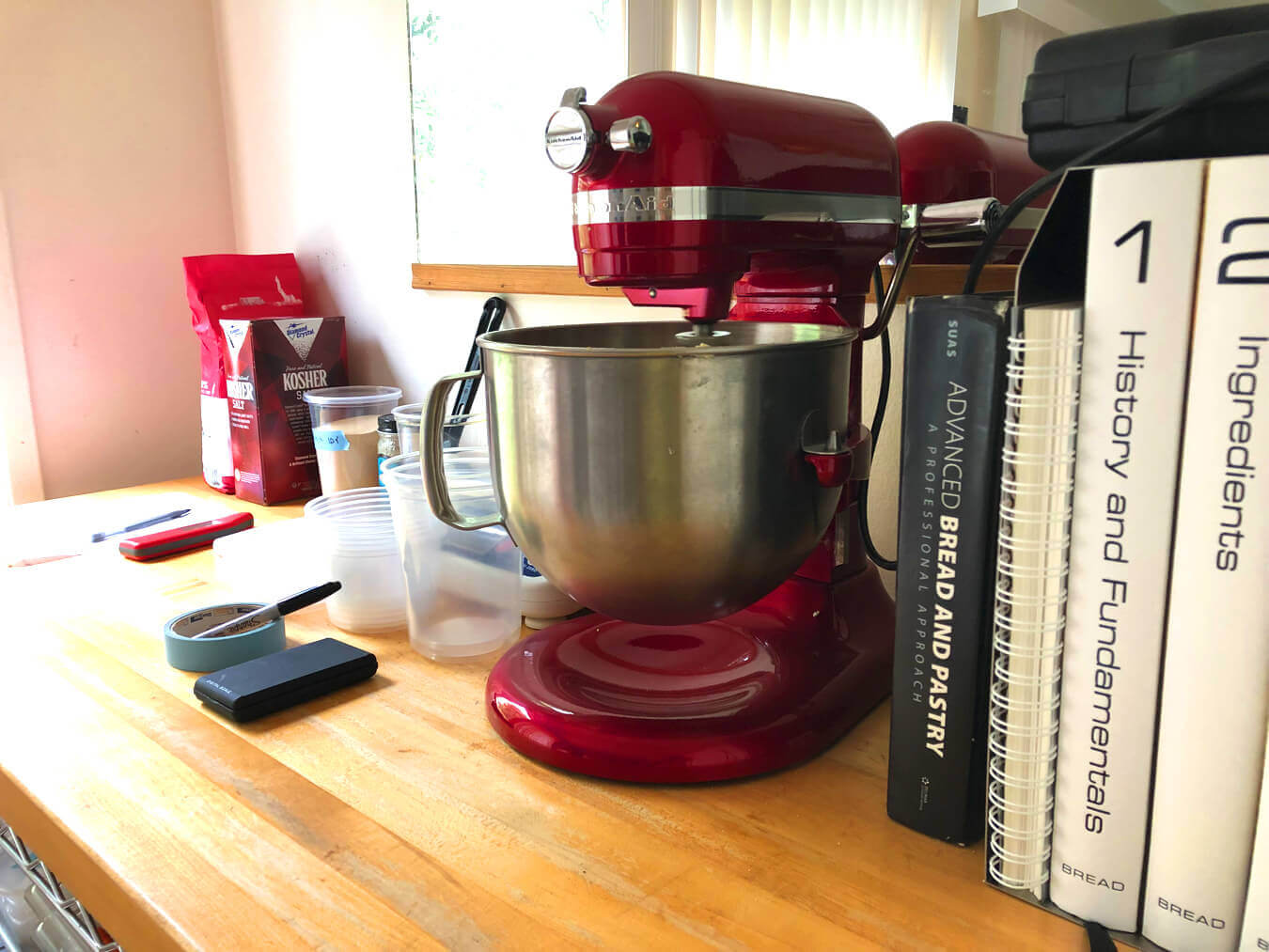 Zoom Online Calendar & Registration
This was a wonderful experience. I'm a home baker, but also with some professional cooking, baking, and food science experience, and I got a lot out of the class and my conversations with Noel. Skills in the class ranged from beginner to advanced, but everyone seemed to get something out of the course. Noel is willing to answer all your questions, you get to eat some wonderful food, and you even get to take some home! Would happily take the class again to learn more.
Cannot say enough great things about this experience! Noel was incredibly knowledgeable and taught us in a way that was easy to understand but also not a "short cut" - really delved into the ins and outs and time that needs to go into a good dough. Great value too, several hours, lots of pizza, and hands on instruction. Left with the skills and recipes to make some bomb za at home! Highly recommend (and great for all ages).
This was a great class! I have been in the restaurant business for the majority of my life and have been an avid pizza and bread maker, mostly self taught. There were always questions I had but never felt answered by watching Youtube videos or research. I had a million questions and Noel answered them all. Got some in depth knowledge that upped by bread and pizza game.
Noel is clearly passionate about pizza AND he's a really great teacher (expect funny anecdotes, lots of interaction, and a willingness to answer questions). Our class ranged from people with no baking experience (me ) to professional chefs, and it was perfectly suited to all levels. In addition to learning how to make different types of dough, we got to make and eat our own pizza. It was the perfect ending to a great class.
Got this experience as a gift for my husband for Christmas who READ MORE isn't very confident... in the kitchen. It was amazing to see him really enjoying the math and science of making dough and his excitement and pride at making pizza at home as well.
This blew away my expectations and was well worth the cost. I was a little apprehensive about the price, but this is way beyond the depth of usual cooking classes. Noel explained the math and a little bit of the science behind mixing dough, and I walked away learning a lot of new concepts and a better appreciation of pizza making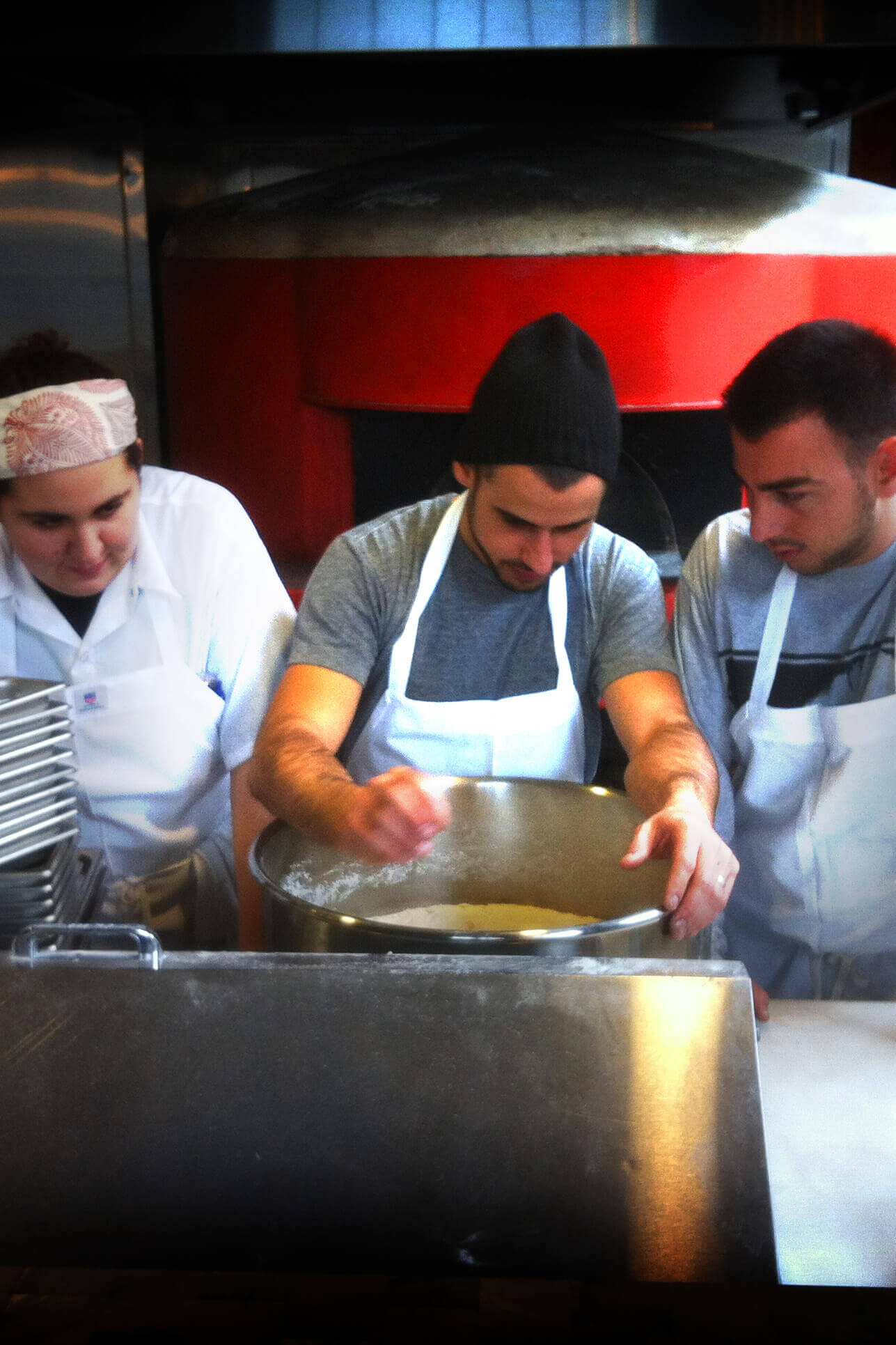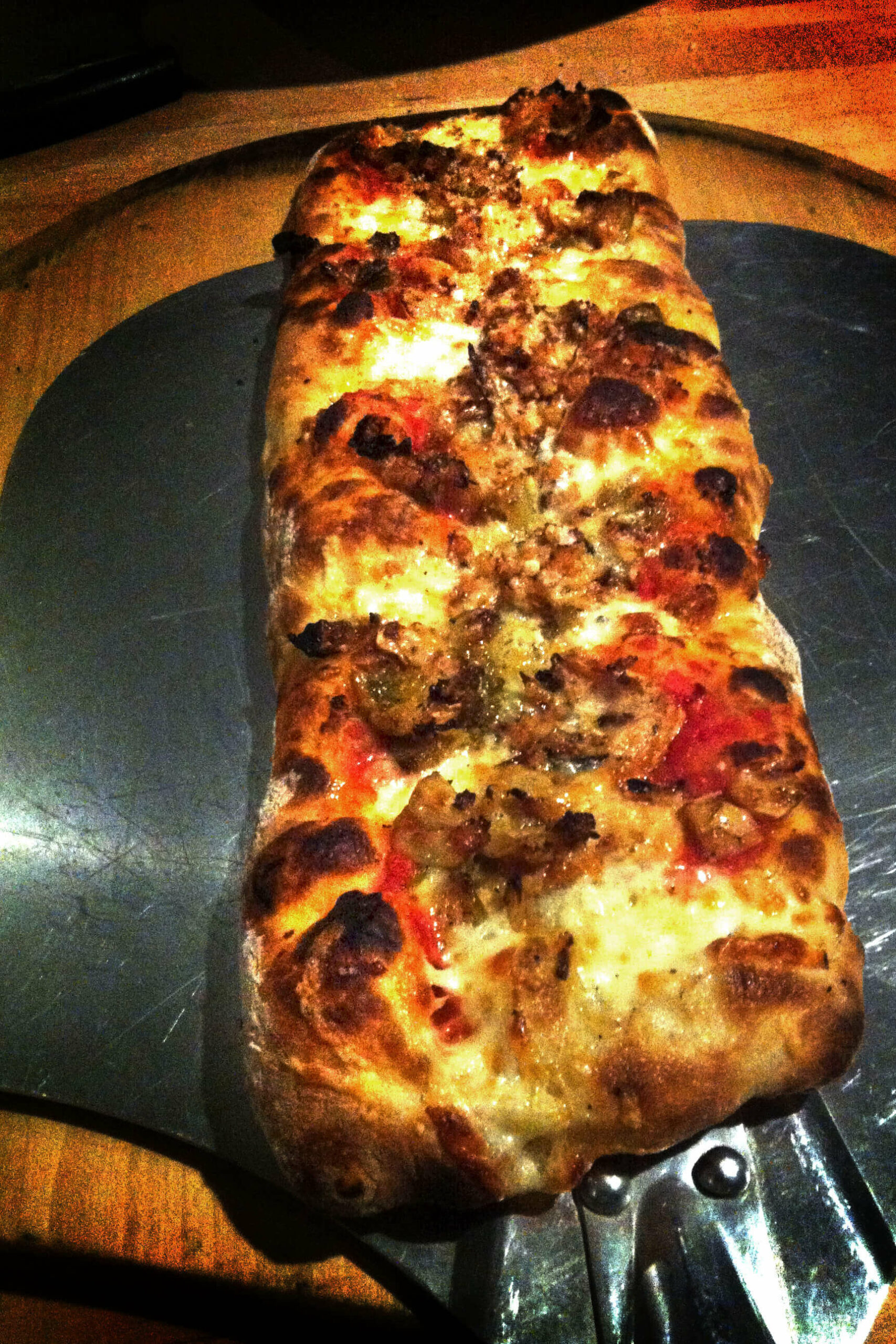 LEFT TO RIGHT: Pre-soft opening days at Bestia with Chef Ori Menashe and the team checking my work; working on a flatbread for Chef Walter Manzke at the newly opened  Republique on the site of the historic La Brea Bakery;  dough doctoring the pizza dough recipe and fermentation schedule during soft opening for Chef Jason Neroni at The Rose (formerly Rose Cafe) .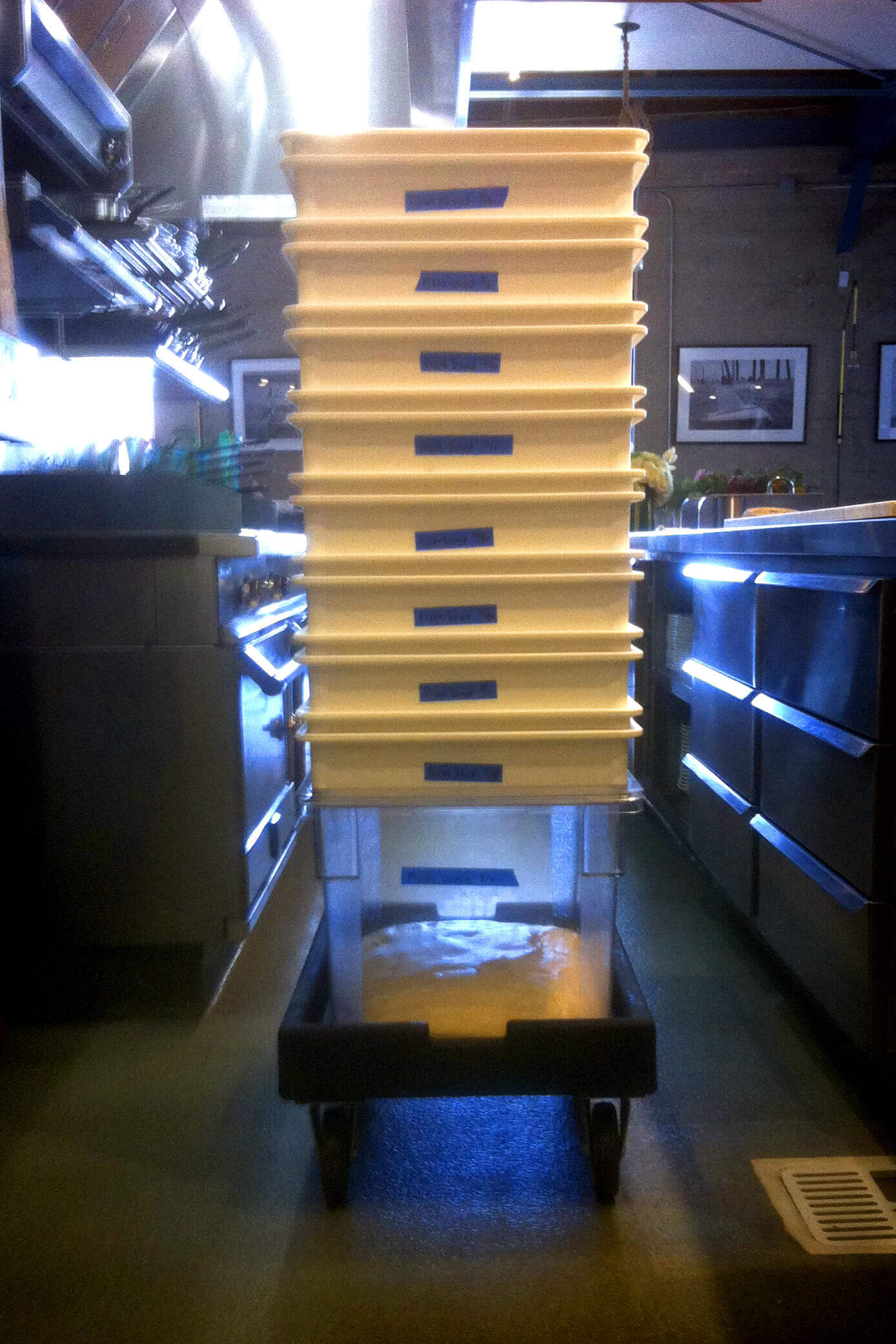 Restaurant Consulting Services
These are just a few of our clients.
Surfas Culinary District
Test Kitchen / Bakery
3225 W Washington Blvd.
Los Angeles, CA 90018
(by Appointment Only)