A VIRTUAL PIZZA EVENT SHOWCASING WHAT MAKES PIZZA AMERICA'S FAVORITE FOOD.
VIRTUAL EVENT - TUESDAY, APRIL 20 FROM 1-5PM PST
FEEL FREE TO REACH OUT TO OUR SPONSORS
SCHEDULE AT A GLANCE
1:00-1:15pm – Noel Brohner & Justin Dray – Slow Rise Pizza – Los Angeles
1:15-1:30 pm – Matthew Duffy – Sourdough Duffy – Toronto
1:30-1:45pm – Giorgia Caporuscio – Don Antonio's – New York City
1:45-2:00pm – Adam Kuban – Margot's Pizza – Queens
2:00-2:15pm – Sebastian Heil – Irinox – Anaheim
2:15-2:45pm – Justin De Leon – Apollonia's – Los Angeles
2:45-3:00pm – Scott Goldberg – Fresh Brothers – Los Angeles
3:00-3:15pm – Joey Booterbaugh – Folks Restaurant – Costa Mesa
3:15-3:30pm – Anthony Mukerjee – Wood Stone Kitchen – Bellingham
3:30-4:00pm – Panel Discussion:
Dr Stephen Jones – WSU Bread Lab – Burlington
Jeff Yankellow – King Arthur Baking – Norwich
Louie Prager – Prager Brothers Bakery – San Diego
Anthony Ambeliotis – Mediterra Bakehouse – Pittsburgh
4:00-4:20pm – Jon & Laurie Porter – Smog City Brewing – Torrance
4:20-4:40pm – Jeffthe420chef – Los Angeles
4:40-5:00pm – Final Thoughts with Noel & Justin
SCHEDULE IN DETAIL
1:00pm – Welcome And Kick-Off
Noel Brohner  @slowrisepizza is the event co-host, professional pizza consultant, artisan pizza instructor and "dough whisper" to many top chefs and artisan pizza makers. Justin Dray is his long-time virtual emcee and all around hilarious guy.  
1:15-1:30 pm – Artisan Baking Professor & Social Media Powerhouse Matthew Duffy
Social media, SEO & sourdough with Matthew Duffy @sourdoughduffy, a classically trained chef, artisan baker and professional sourdough instructor who will share with you his experience on everything from his favorite sourdough pizza techniques to navigating the changing social media landscape.
1:30-1:45pm – World Champion Pizzaiola & Pizzeria Owner Giorgia Caporuscio
Demo with one of the most important pizza makers in New York City, Giorgia Caporuscio @donantonio pizza has made a name for herself as an independent owner/operator, entrepreneur and world champion pizzaiola. Her demonstration will include her amazing gluten-free pizza which now accounts for half her pizza sales. Giorgia will discuss how the changes made during the pandemic have helped her business thrive.
1:45-2:00pm – OG Pizza Blogger And American Regional Pizza Style Aficionado Adam Kuban
Adam Kuban @margot's pizza pop-up will take you on a virtual pizza tour of up to 40 original (and sometimes unknown) American regional pizza styles. Adam has some fascinating finds that can help up your pizza game. He will also discuss his bar-style pies, a style that is fast becoming a certified pizza phenomenon.
2:00-2:15pm – Blast Chilling with the Best – Frozen Artisan Pizza and Dough
Chef Sebastian Heil will fill us in on all of the current ways that operators are using blast chilling technology to promote and sell professional frozen pizza products these days, specifically frozen artisan pizza and frozen dough balls for pizza kits.
More details coming soon…
2:15-3:30pm – Operators In The Kitchen…
2:15-2:45pm – Is There An LA-Style Pizza?
Watch and learn why this tiny neighborhood pizzeria is one of the most popular on instagram from owner/operator Justin de Leon @apollonia's pizza. Not just world-class 20-inch round pies but also new "LA-style" pizzas that are single-handedly redefining the "detroit style" and taking it to the next level. This is going to be your new favorite pizzeria, wherever you live.
2:45-3:00pm – Keeping It Real With Pizza-Lifer Scott Goldberg
Q&A with Scott Goldberg @freshbrothers pizza. How to keep your pizza business growing during a global pandemic. Scott has been a successful operator for decades and continues to open new locations even during the pandemic. Find out what worked for his business.
3:00-3:15pm – Demo with Chef Joey Booterbaugh from Folks Restaurant
Joey Booterbaugh @folksrestaurant pivoted hard even before the pandemic. He went from a fine dining career path as a rising-star executive chef straight into artisan pizza. And now he runs one of So Cal's most highly regarded family pizzerias with his wife. Sourdough pizza at its very finest with natural wines and craft beers. His pizzeria check averages are some of the highest in the business. Come find out why. 
3:15-3:30pm – Live from the Wood Stone Kitchen With Anthony Mukerjee
Live from the Woodstone Kitchen in Bellingham, WA, Chef Anthony Mukerjee will take you on a tour of one of the most popular oven companies of the past two decades and show you what's new. Woodstone is the undisputed king of fast-casual pizza wave that has swept over the US and beyond. Its heated deck technology was a game changer when they introduced it and it continues to prevail in so many food service environments.  Find out about all the new projects this company is working on and all the pizza styles you can prepare in this oven and so much more…
3:30-4:00pm – Panel Discussion: Is There A Future In Healthy, Local, Sustainable Pizza And Bread?  
The most important element to great pizza is the flour…made from wheat. Learn about the future of wheat production and how to buy the right flour for your product. Dr Stephen Jones @WSU Bread Lab will bring you up to date on all things truly healthy, local and sustainable in the world of whole grains and pizza.
During our follow-up panel discussion we will check in with artisan bakers on the ground who are using his flour to supply bread for everyone from the best artisan bakeries and pizzerias in the country to affordable, healthy artisan bread at Whole Foods.

Louie Prager @pragerbros Bakery – Louie and his brother Clinton own and operate one of the finest artisan bakeries in the US – this is undisputed. Their standards for health and sustainability are second to none. During the pandemic Louie has enrolled at WSU to earn his doctorate and join Dr Jones at the Bread Lab to pursue his passion.

Anthony Ambeliotis aka the "bread boss" @mediterra bakehouse  bakehouse – recently he has taken his bakery to the next level of health and sustainability, developing and launching a product for Whole Foods that is a model for our new grain economy and food system.

Jeff Yankellow  @kingarthurbaking  – celebrated artisan baker and Bread Lab supporter, Jeff has provided resources and recipes helping to link rising stars like Louie and Anthony who are working toward health and sustainability of wheat.
4:00-5:00pm – Happy Happy Hour
4:00-4:20pm – Happy Hour with Smog City Brewing Company
Jon & Laurie Porter @smogcity Brewing Company – Join us for a guided tasting of select Smog City beers alongside insights into how craft beer and pizza make great partners. With a unique approach to brewing that often begins with clear intention and culinary inspiration, brewmaster Porter's process runs deeper than the grain, water, yeast and hops that make up the smog city beer line-up. For home deliveries within the Smog City delivery zone, please click here.  And for home deliveries outside of their delivery zone but still in California, click here. Also, please check the Smog City Beer Finder for local retail availability.
4:20-4:40pm – Nobody Better To Celebrate 420 With Than Jeff The 420 Chef 
Dedicated to improving the lives of other people, @jeffthe420chef  is the author of The 420 Gourmet: The Art of Elevated Cannabis Cuisine Cookbook and host of the "Wake and Bake with jeffthe420chef" Podcast. Jeff will discuss cannabis and hemp infused pizza, tried and true methods of infusion as well as innovative new ways to add the herb to your pie, plus the art of dosing and the science of microdosing.
4:40-5:00pm – Final Thoughts with Noel & Justin
** ALL TIMES IN PST (PACIFIC STANDARD TIME)
Note: This schedule is confirmed but still a work in progress. Due to the hectic schedules and ever-changing demands put upon professionals working in the food service community, some of the above times and/or guests may be updated in the future.  Please check back for updates. And thank you for supporting our community.
Some of our featured speakers' pizzas and bread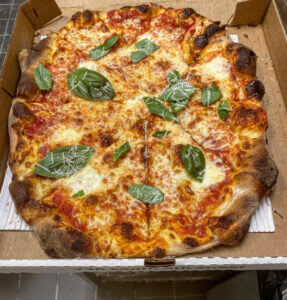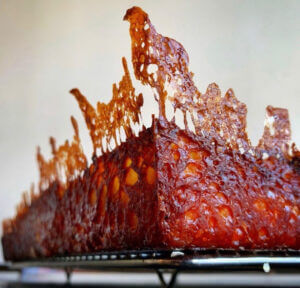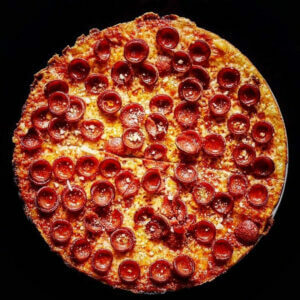 NOT YOUR TYPICAL PIZZA EVENT
An opportunity to learn and be part of a community of passionate people producing amazing pizza.
April 20, 2021
12-4 pm PST
Educational Program
4- 5pm PST
Happy Hour

Come for one session or stay for the day  – $10 Donation
Who Should Attend:
Chefs, restaurant owners, operators and anyone in the commercial foodservice industry. 
Why Attend:
This event will have chefs, influencers, and industry insiders doing live demos and leading panel discussions on the business of pizza. 
Event Speakers:
Chefs, pizza makers, food scientists, industry insiders and influencers doing live demos and leading panel discussions on the business of pizza. They will educate with food, fun and community. 
Where will your $10 donation go?
Bracken's Kitchen, founded by Chef Bill Bracken. Bracken's Kitchen was founded on the idea of repurposing food that would go to the landfill into healthy nutritious meals to feed the less fortunate. In 2020 they provide over 1.5 million meals.
Press Release  (click here to view)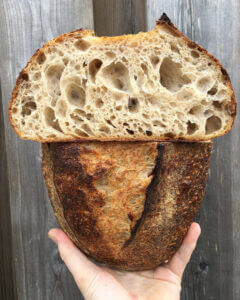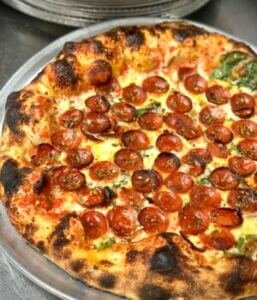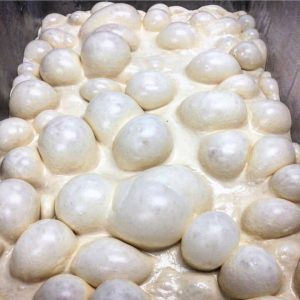 HIGHLIGHTS FROM LAST YEAR'S VIRTUAL PIZZA PARTY...
Determined not to let the cancellation of the annual International Pizza Expo in Las Vegas get him down, Noel Brohner brought together the Pizza Community to provide pizza comradery and Support to America's Healthcare Professionals Fighting COVID-19 on the front lines.
Thanks to the support of our sponsors, 100% of proceeds went to SliceOutHunger.org
NICOLE O'ROURKE @ FOODSERVICE EQUIPMENT CONSULTING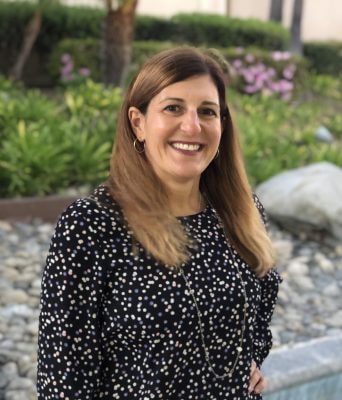 Nicole's love of great food has inspired her passion for helping restauranteurs and chefs select the best piece of equipment for their operation.  Leveraging over 20 years of foodservice experience, Nicole understands that menu and operations are critical factors in equipment selection.  Nicole also looks for opportunities to incorporate energy efficiency and sustainability into the selection process.
For over 15 years, Nicole worked at SoCalGas' Foodservice Equipment Center, where she led trainings and demonstrations on the full spectrum of foodservice equipment.  While at the SoCalGas, Nicole worked directly with a large number of Southern California restaurants and fast-growing concepts (Urban Plates, Mendocino Farms, 800 Degrees) on equipment selection and staff training.  Nicole has developed training programs focused specifically on equipment cleaning and maintenance.  More recently, Nicole worked at Cambro, where she developed new products for food transport and delivery.
In her spare time, Nicole enjoys developing new recipes and making fresh pizza for friends and family. Email.
NOEL BROHNER @ SLOW RISE PIZZA - PIZZA CONSULTANT, INSTRUCTOR AND DOUGH WHISPERER
Noel's life revolves around pizza. Not eating pizza – perfecting it.
While being an APN USA Certified Pizzaiolo, and a 30+ year restaurant veteran, Noel has become the "Professor of Pizza" in the highly-esteemed culinary community of artisan pizza and bread. His expertise with different styles and his uncanny ability to fine-tune even the most renowned artisan pizza and bread programs have made him the "go-to" pizza guy for some of the country's best chefs, including Evan Funke (Felix), Tom McNaughton (Flour + Water) and Chad Colby (Antico). Chef Ori Menashe (Bestia) calls Noel a "mad scientist." 
Noel loves helping the culinary elite perfect their pies, but when the industry took a pause in March 2020, he discovered another way to spread the gospel of great pizza – by teaching pizza lovers, dedicated home bakers and aspiring professionals how to take their artisan bread and pizza-making skills to the next level. Building off his famously intensive in-person courses, Noel's online pizza curriculum (through SlowRisePizza's instagram) has gained a cult-like following through sold-out zoom classes and recently launched videos on demand.
More about Noel in this recent LA Magazine feature and on his website.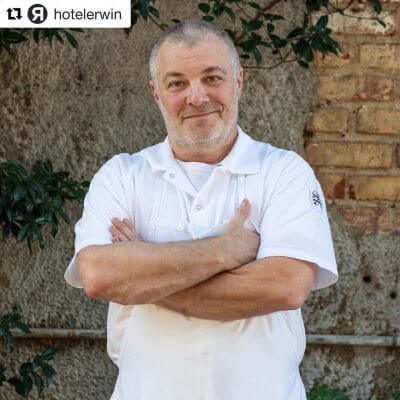 PIZZA AND BREAD FROM SOME OF LAST YEAR'S VIRTUAL PIZZA PARTY CONTRIBUTORS
PIZZA ZOOM 2020 - SCHEDULE FOR LAST YEAR'S VIRTUAL PIZZA PARTY & COVID FUNDRAISER
Lee Huntzinger – Pizza Chef – Zoli's New York Pizza- Fort Worth, TX. Native New Yorker with 30+ years in the business who turns out classic pies Texas, along with over-the-top creations that light up Instagram.
Daniele Uditi – Artisan Baker / Chef / Partner – Pizzana – Los Angeles, CA. There can be only one. A gifted pizzaiolo from Italy who went his own way and re-defined what Neapolitan pizza can be in America with exciting new techniques and recipes. Neo-Neapolitan: from Naples to LA and Back
Adam Kuban Slice NY / Margot's Pizza – Astoria, NY. The original pizza blogger who put dozens of now classic pizzerias on the map now runs a wildly-popular pop-up. Killer "Bar Pizza" at Home
Chris Bianco – Owner / Operator – Pizzeria Bianco – Phoenix, AZ. James Beard award winner and pizza legend who inspired the current generation of pizzaiolos to pick up the peel.'
Danny DiGiampietro – Owner / Operator – Angelo's Pizzeria – Philadelphia, PA. Uncompromising bread maker who has become a force in the South Philly food world, thanks to his classic pizzas and sandwiches.
Keith Freilich – Emilia's Pizzeria – Berkley, CA – Single-handedly making California's best coal oven-esque pizzas as the sole employee of his pizzera.
Matthew Lyons – Owner / Operator – Tribute Pizza – San Diego, CA – Wildly creative and passionate chef who turns out inventive takes on the pizzerias his heroes crafted.
Lance Roberts – Food Writer – Los Angeles, CA. Pizza enthusiast who has written for Serious Eats and Thrillist and runs pizzarecs.com.
Dan Richer – Owner/Operato–RazzaPizzaArtiginale–JerseyCity,NJ.James Beard nominee who recently landed at the #1 spot on Italy's Best Pizza in North America by Italy's prestigious The World's 50 Best list.
Katie Parla – Author / Journalist –Rome, Italy –Jersey-bred and Rome-based writer and educator who has become the go-to source on food and travel in Italy.
Tom McNaughton – ExecutiveChef/Partner–Flour&WaterPizzeria–SanFrancisco,CA.Dedicated, 3-time James Beard nominee who learned old world techniques in Italy and built a mini-Empire in San Francisco.
PANELDISCUSSION: Women of the Pizza Industry
Nicole O'Rourke (moderator) – Product Manager – Cambro. Los Angeles, CA.
Laura Meyer – Pizza Chef–The International School of Pizza – San Francisco, CA. Winner oftop prizes at both the World Pizza Championship winner and International Pizza Expo.
Audrey Sherman – Owner/Operator–Audrey Jane's Pizza Garage–Boulder, CO. Journalism student who caught the pizza bug in Italy, trained with the legendary Tony Gemingani and currently runs one of Colorado's top pizzerias.
Ines Barlerin – Owner/Operator–Lupacotta–SantaMonica, CA. After apprenticing at Baest and cooking at some of LA's best Italian restaurants, she currently runs hottest pizza pop-up in Los Angeles.
Lauren Calhoun – Private Chef – NewYork, NY. Charlie Trotter's alum who went on to head the pizza program at Roberta's in Bushwick and Moby's in East Hampton.
Stephanie Martin –Vice President Regional Sales – Marsal Brand Manager – Blodgett Oven / Marsal Pizza Ovens – Essex, VT,
Stephanie Swane – Publisher / Editorial Director – The Cooking Lab Bellevue, WA. 
Doug Psaltis – Executive Chef, Restaurateur – Chicago, IL. DPHP Creative.. Winner of a Michelin star in New York who opened a host of restaurants in Chicago with LEYE.
Michael Malyniwsky – Chef, Pizza Maker. San Francisco, CA. 25-year veteran chef who is upping the pan pizza game with fresh California ingredients.
Nina Subhas – Pizza Chef – Gjelina Take-Away, Venice, CA. Roberta's alum who has won equal acclaim for her pizza and pastry programs in Los Angeles and New York. 
Scott Goldberg – Owner/Operator–Fresh Brothers Pizza, Los Angeles, CA. Executive Pizza Guy of all 21 locations of the Los Angeles pizza chain with over 35 years of experience.
PeterReinhart –  Artisan Baker / Author / Chef / Instructor – Johnson & Whales University – Charlotte, NC. One of the world's leading authorities on both bread baking and pizza, as well as a James Beard Award-winning author.
Scott Wiener – Owner / Operator / Pizza Historian – Scott's Pizza Tours, Brooklyn, NY. World-famous pizza guide with the maximum amount of encyclopedic knowledge and enthusiasm possible in a person, and host of "Really Dough?" on Thrillist.
Angelo Womack – Consulting Pizza Chef. Rad Times Pizza. Brooklyn, NY. Longtime Roberta's pizzaiolo turned in-demand consultant, currently focused on his Rad Times Pizza brand that harkens back to radder times with radder pizza.
Justin De Leon – Owner/Operator –Apollonia's Pizza, Los Angeles, CA. Photographer turned pizzaiolo who broke Instagram with the famous cheese fricos crown around his square pies.LA-Style.
John Arena – Las Vegas' famous chain whose owner and founder has dedicated his life to studying, making and promoting great pizza.
Jonathan Goldsmith – Owner / Operator – Spacca Napoli Pizzeria, Chicago, IL. Owner of Chicago's Neapolitan paradise, Spacca Napoli, an ode to Italy's amazing pizza, art and culture.
Copyright 2022 – Angel Citycam, LLC dba Slow Rise Pizza Co.