Artisan Pizza and Bread Specialist, Noel Brohner, Shares His Expertise through Virtual Pizza Classes, Private Events and Professional Pizza Consulting.
"dough guru" – Food & Wine  "pizza assassin" – @EaterLA
Noel Teaches His Students the Exact Same Things He Teaches Professional Chefs:
How to Achieve the Highest Possible Quality and Consistency Using Traditional Artisan Bread and Pizza Recipes and Techniques.
Live Zoom Pizza Class Levels
Whether you are new to pizza-making or an experienced chef, Noel suggests that you begin with this class.
To fully understand the craft of pizza making, he starts with the fundamentals – gluten development, basic fermentation techniques and learning to understand TIME, one of the two "secret ingredients" that most people forget about.
You will mix the dough by hand and learn how to ferment, shape, stretch, top, and bake.
Noel breaks this class up into two short sessions.  
In this three-hour seminar,
Noel concentrates on
TEMPERATURE
 and the "secret technique" of using it to measure and control fermentation… and therefore quality and consistency.  W
e go even deeper through the topics we only have time to touch upon in our beginner class: flour types, yeast types, ingredient purposes, desired dough temperatures, friction factor, mixing styles, autolyse techniques, bulk fermentation strategies, alternative stretch & fold techniques, mass effect, etc.
In the class Noel focuses on both TIME AND TEMPERATURE and outlines his favorite bread and pizza recipes and techniques to allow you to both extend your fermentation and improve overall quality and consistency.
We'll prepare you for high hydration doughs and teach you the same strategies we teach professional chefs including hyper-mixing, extreme temperature control and going long on fermentation.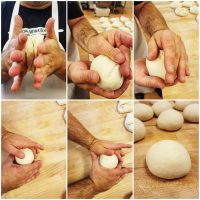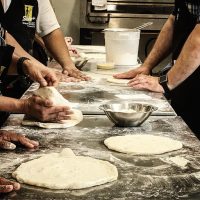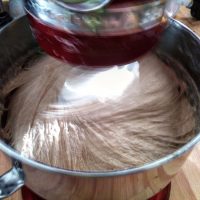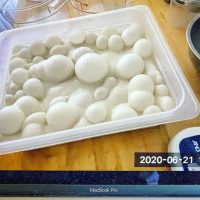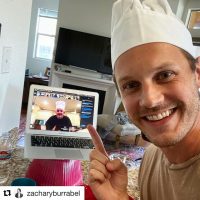 Use Discount/Gift Code SLOWRISE10 and get 10% off on Gift a Class or Video On-Demand Classes!
Thank you so much for the best birthday present ever! It was so great to finally meet Noel after years of following him on Instagram and drooling over his posts! I keep telling everyone how I sent Noel a fan email with pizza questions a few years back (2014!) and his answer started my journey to my perfect pizza.

Thank you for the super fun 5 hours we spent together on the beginners class! The collaboration between Justin and Noel is a genius move! You guys found the perfect balance that kept me 100% focused through the entire class.

Can't say enough good things about these classes. The attention to detail is great. Every step is explained so you know why you are doing it, and if you still don't know you can send a message thru the chat. Questions are addressed & you never feel like a dummy for asking. The cohesiveness is my favorite part. Thanks again Slow Rise! Would recommend to 12 out of 10 people.

The amount of knowledge that came out of the beginner class blew me away. It really created a great foundation for creating great dough and great pizza. Noel and Justin really kept the class not only educational, but really fun. 5 hours on zoom honestly flew by, and I can't wait to take more classes soon.

I have taken several Slow Rise Pizza Zoom classes and have enjoyed all of them. Noel has an extensive knowledge of all things pizza, focaccia, bread and is a fabulous teacher. These classes will definitely up your pizza game.

This class was awesome. Even though the class is designed for beginners, I think pizza makers at all levels could benefit from taking this course. 

Truly a fantastic class. So much knowledge communicated in a very comprehensible way. Highly recommend this class.

After a wonderful journey through all three courses, Beginning, Intermediate and Advanced, I know I am better for it. The instruction was entertaining and in-depth with examples and reassurance.

These classes are a must for the home cook, pizza hobbyist, pro cooks, and those looking to start a new journey. The topics covered will completely meet your expectations. The Intermediate and Advanced classes are so content-rich, you should take them more than once.

Who knew demystifying the pizza process could be this much fun?! Noel and Justin are just the right mix of good times and hard work leaving me with everything I need to better my pizza game while remembering what got me into it in the first place.

I have all the books and "bibles" on pizza and I can confidently say that as an intermediate baker… I have never taken more notes. There's a saying that the wisest investment is wisdom, and Noel's Slow Rise classes are full of it. I can't wait to dig into the advanced classes next!

Great class with a ton of knowledge and helpful advice on advancing bread/pizza knowledge. Noel's great at explaining things fully and easily, and answers everyone's questions. Can't recommend the class enough!

Noel is a pizza God. He is all-knowing, and I find myself praying to him before I go to sleep. Before taking a class with Slow Rise Pizza, I was your average pizza snob. Since the class, I've become absolutely insufferable. And my friends can't complain or they won't get a slice. Honestly, this class has been invaluable. I can't believe how much I didn't know, how much I've improved, and I truly can't believe how many more photos I've taken of my pizza than of my new born son. I couldn't recommend Slow Rise Pizza more highly.

This was a wonderful experience. I'm a home baker, but also with some professional cooking, baking, and food science experience, and I got a lot out of the class and my conversations with Noel. Skills in the class ranged from beginner to advanced, but everyone seemed to get something out of the course.  Would happily take the class again to learn more.

Cannot say enough great things about this experience! Noel was incredibly knowledgeable and taught us in a way that was easy to understand but also not a "short cut" – really delved into the ins and outs and time that needs to go into a good dough. Left with the skills and recipes to make some bomb za at home! Highly recommend (and great for all ages).

This was a great class! I have been in the restaurant business for the majority of my life and have been an avid pizza and bread maker, mostly self taught. There were always questions I had but never felt answered by watching Youtube videos or research. I had a million questions and Noel answered them all. Got some in depth knowledge that upped by bread and pizza game.

Noel is clearly passionate about pizza AND he's a really great teacher (expect funny anecdotes, lots of interaction, and a willingness to answer questions). Our class ranged from people with no baking experience (me) to professional chefs, and it was perfectly suited to all levels. In addition to learning how to make different types of dough, we got to make and eat our own pizza. It was the perfect ending to a great class.

Got this experience as a gift for my husband for Christmas who isn't very confident… in the kitchen. It was amazing to see him really enjoying the math and science of making dough and his excitement and pride at making pizza at home as well.

This blew away my expectations and was well worth the cost. I was a little apprehensive about the price, but this is way beyond the depth of usual cooking classes. Noel explained the math and a little bit of the science behind mixing dough, and I walked away learning a lot of new concepts and a better appreciation of pizza making

Noel's classes have really upped my pizza game. There's no one more knowledgeable and helpful about pizza making. He really cares about his students!
Pre-soft opening days at Bestia with Executive Chef Ori Menashe and Pizzaiolo Mike Priore. First pizza out of the oven that made Chef Ori smile.  I'll never forget it!  In many ways, this was the assignment that launched my consulting career.  I made pretty much every batch of pizza and bread dough for the first three months that Bestia was in existence.
Staff training during soft opening at Flour + Water Pizzeria in San Francisco.  Chef Thomas McNaughton wanted a cross between the Cal-Neapolitan they were serving at Flour + Water OG and the New York style pizza he grew up with in New Jersey.  I call this New York 2.0 but you can just call it delicious!
Restaurant Consulting Services
These are just a few of our clients.
Noel's life revolves around pizza. Not eating pizza – perfecting it.
While being an APN USA Certified Pizzaiolo, and a 30+ year restaurant veteran, Noel has become the "Professor of Pizza" in the highly-esteemed culinary community. His expertise with different styles and his uncanny ability to fine-tune even the most renowned artisan pizza and bread programs have made him the "go-to" pizza guy for some of the country's best chefs, including Evan Funke (Felix), Tom McNaughton (Flour + Water) and Chad Colby (Antico). Chef Ori Menashe (Bestia) calls Noel a "mad scientist." 
Noel loves helping the culinary elite perfect their pies, but when the industry took a pause in March he discovered another way to spread the gospel of great pizza – by teaching pizza lovers, dedicated home bakers and aspiring professionals how to take their artisan bread and pizza-making skills to the next level. Building off his famously intensive in-person courses, Noel's online pizza curriculum (through SlowRisePizza's instagram) has gained a cult-like following through sold-out zoom classes and recently launched videos on demand.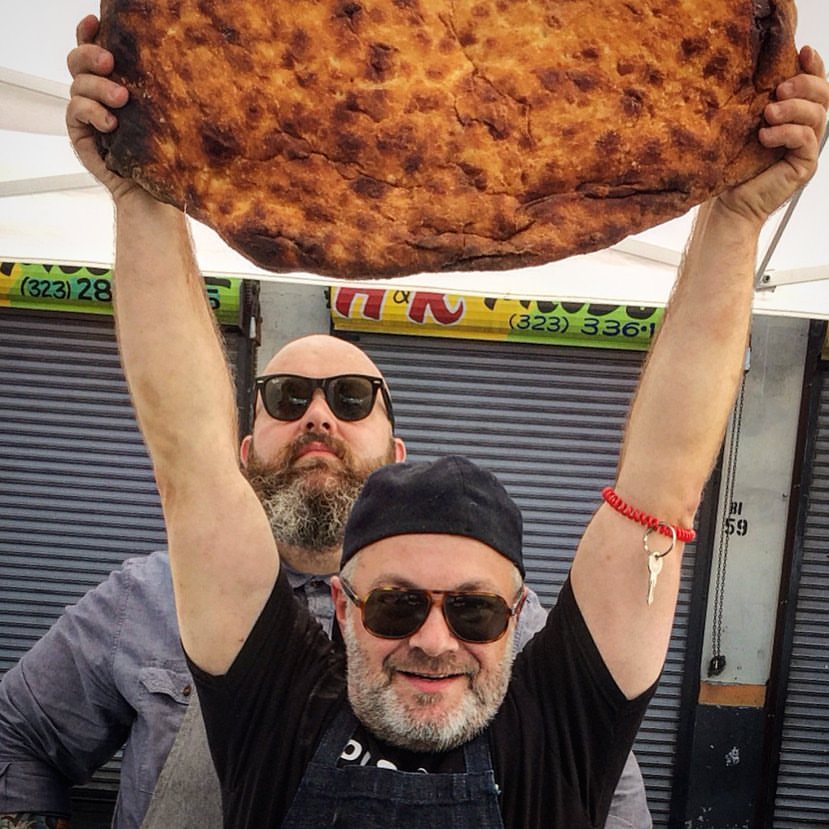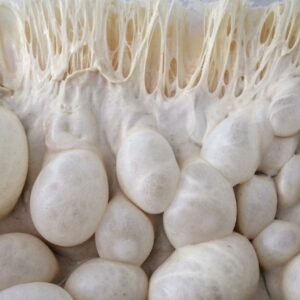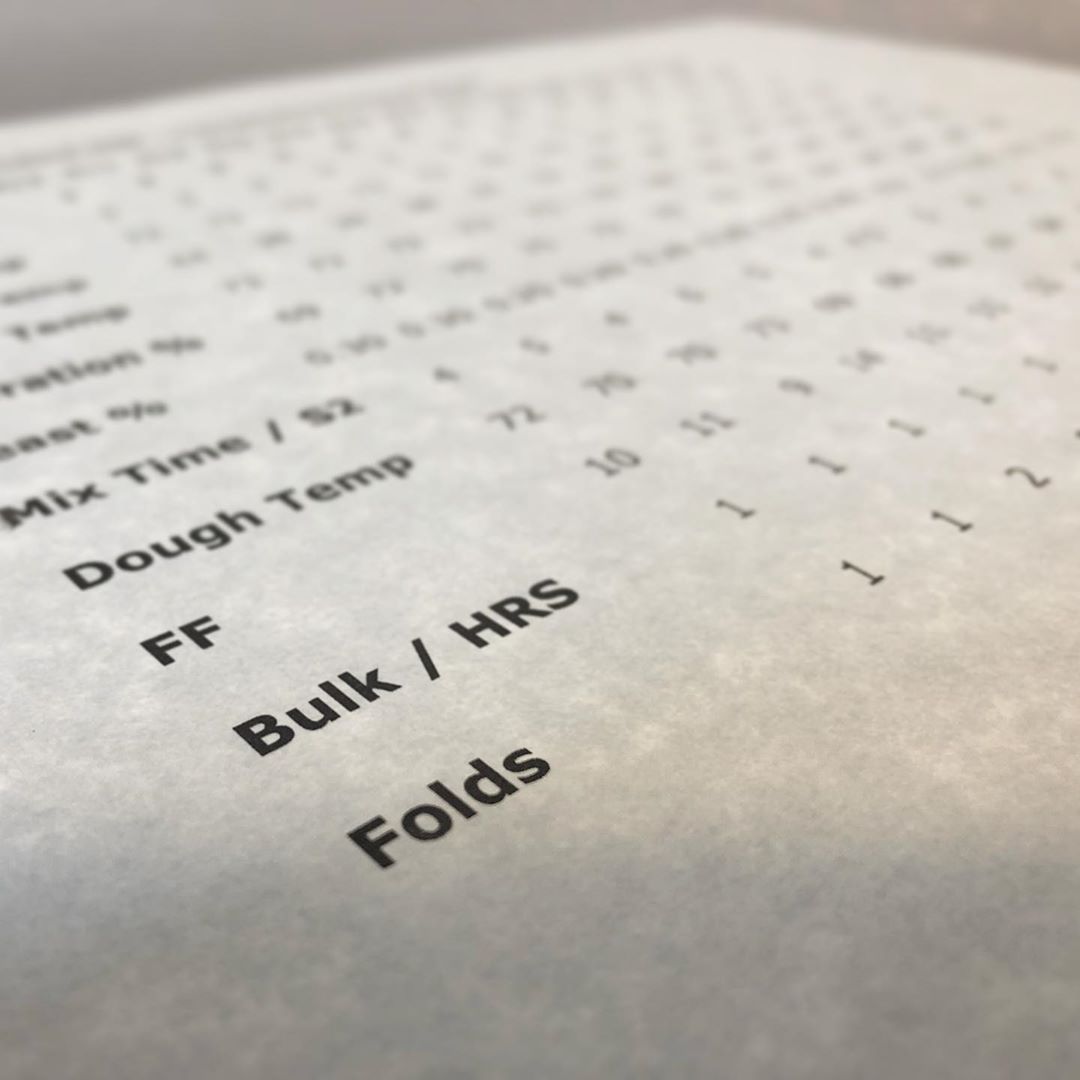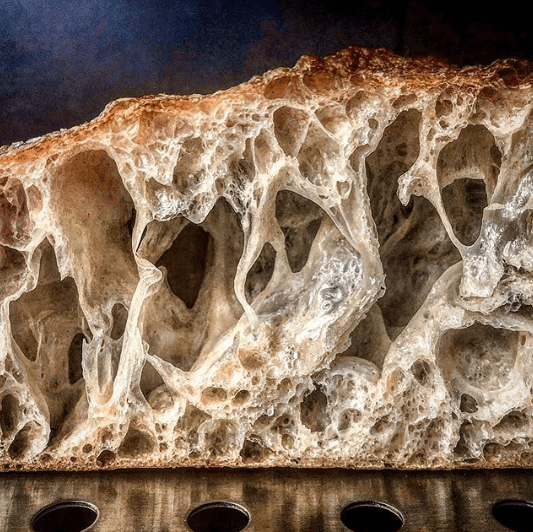 Surfas Culinary District
Test Kitchen / Bakery
3225 W Washington Blvd.
Los Angeles, CA 90018
(by Appointment Only)