Advanced Level 2: Artisan New York & Sicillian-Style Pizza Class
$200.00
Online Class Artisan Pizza Class Featuring Both Hearth-Style and Pan Pizza with Owner/Operator Danny DiGiampietro of Angelo's Pizzeria South Philly–Advanced Level 2
Description
*Slow Rise Pizza On-Demand courses may be viewed as many times as you'd like for 60 days, starting from the time you sign up.*
Artisan NY Pizza Class Featuring Both Hearth-Style and Pan Pizza with Owner/Operator Danny DiGiampietro of Angelo's Pizzeria South Philly  –  Advanced Level 2
In this on-demand, advanced pizza making class, Danny DiGiampietro of Angelo's Pizzeria South Philly joins Noel Brohner to mix, top and bake his famous dough—both for the pan and the hearth. Starting with a poolish, this unusual mix contains no additional yeast (which is the tradition for artisan bread and pizza) but yields a pizza that Dave Portnoy called the best in Philadelphia.
If you're interested in artisan bread recipes, techniques and pre-ferments, Danny's passion for fermentation and gluten development—not to mention his technique of using a poolish in his pizza dough—is right up your alley.
And finally, for those of you that missed it, here's a link to our PizzaZoom2020 interview to give you a little back story on Danny's life and how he fell in love with pizza and artisan bread.  (Danny's a busy guy but we hope to do a follow-up class with him featuring his amazing artisan bread and sandwiches.)
**WARNING: THIS PIZZA CLASS IS RATED R FOR ADULT LANGUAGE**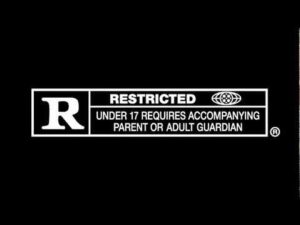 After you Register:
We will send you an email with a link to login to our site and access your dashboard. All class materials and recipes are available on the video page, and you can begin watching immediately after registration.
***Thanks to all of our students who have provided many of the photos you see above, a true testament to the pizza gospel we preach.  For even more beautiful pizza pics, check us out on Instagram.***
Suggested Pizza Class Pre-Requisites: Intermediate Level 1 & Advanced Level 1.

Don't hesitate to email us at classes@slowrisepizza.com if you have any questions.
ANGELO'S PIZZERIA
www.angelospizzeriasouthphiladelphia.com | @angelos_pizzeria_south_philly
Only logged in customers who have purchased this product may leave a review.